Groove Workshop: How John "JR" Robinson created Steve Winwood's "Higher Love"-Intro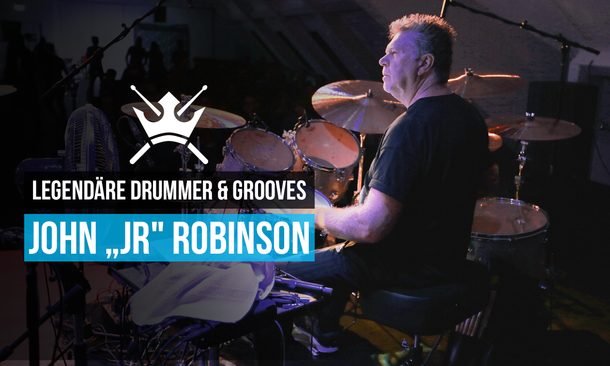 Sometimes you hear a piece of music – and feel instantly intrigued. Intuitivly you know, that you just stumbled over something magic. When I heard Steve Winwood's "Higher Love" featuring John "JR" Robinson on drums for the first time as a fifteen year old, it was exactly like that for me. The percussive, dense and atmospherical feel, created in a mix of lively tracked drums and programmed percussion simply blew me away – and confused me. What's the ingredients? What's the patterns? And: Where the funk is the "one"?
Today, many moons later, I take the opportunity to write yet another groove workshop for bonedo drums exclusively, this time shedding some light on the mystery of this grammy award winning groove masterpiece, created  by one of the greatest players in the history of the modern drum kit.
You can find the original recording, a video with John explaining the process in the studio plus my re-recordings and transcriptions of the "Higher Love" -Intro right here at the bonedo workshop (sorry, german language only).