Groove Workshop: The total Funk of Nate Smith – "Barbara"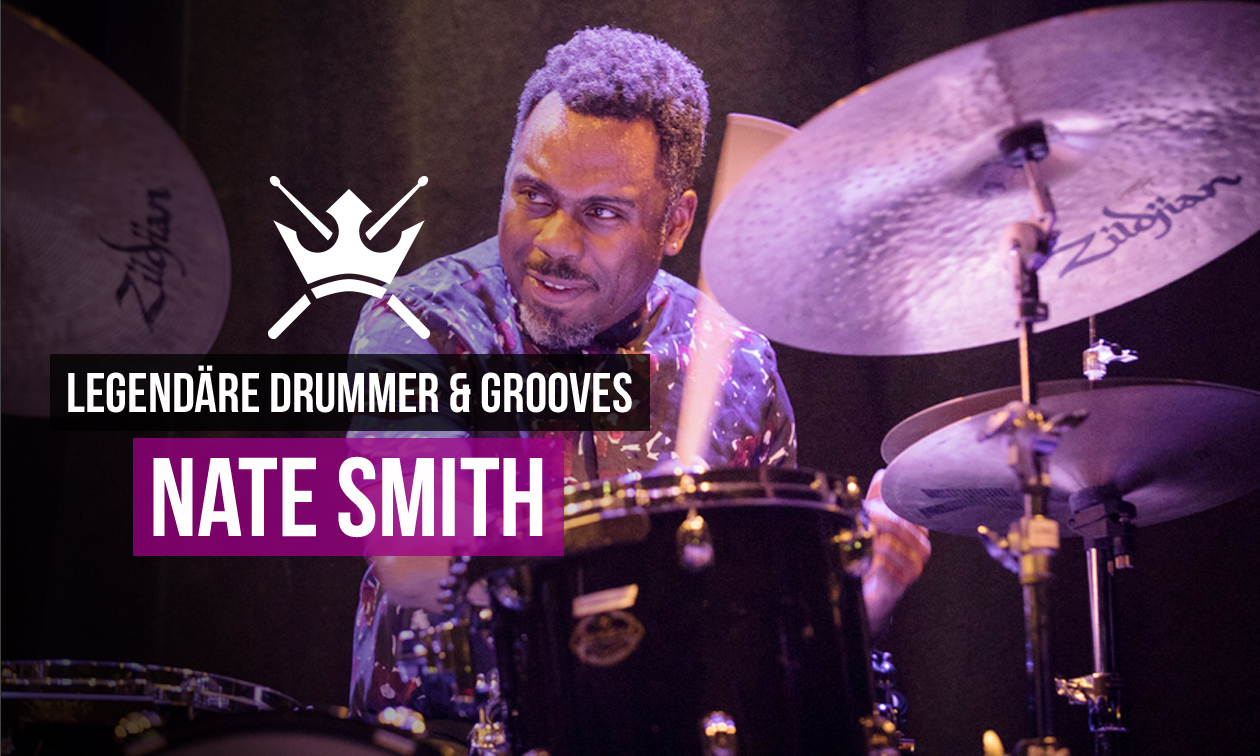 This bonedo drums workshop-series  is called "Legendary Drummers and Grooves". So it is pretty obvious, that a drummer, who is commonly known as "The Legendary Nate Smith" needs to be featured here at some point.
This is part 4 of the series, and Nate has been all over social media in the past years; his infectous and explosive mix of Funk-Jazz-Rock-Loop-Style-Drumming has earned him his well deserved "legendary" nickname and status amongst fans and colleagues.
Now Nate has caused another big stir by his involvement with members of the  beloved "Vulfpeck": Bassist Joe Dart, guitarists Corey Wong and Mark Lettieri (Snarky Puppy) together with Nate formed a Vulf-Records-project named "Fearless Flyers", and what they play is some serious Funk!
In their hard grooving track "Barbara" – featuring Ghospel-Icon Sandra Crouch on tambourine – Smith lays down an irresistable high-energy-groove-improvisation, which I here would like to bring to your attention in greater detail.
In this further bonedo-exclusive workshop we will take a look at transcriptions of he impressive Drum-Intro and the track's main groove as well as some re-recordings, all done with great admiration by your's truly.
I personally found it extremly inspiring to take a close look at this special drummer's very individual and unique approach to our instrument – i hope you feel the same!
Have a look, have a listen, enjoy!