Groove Workshop: The Unique Touch Of James Gadson – Vulfpeck's "Running Away"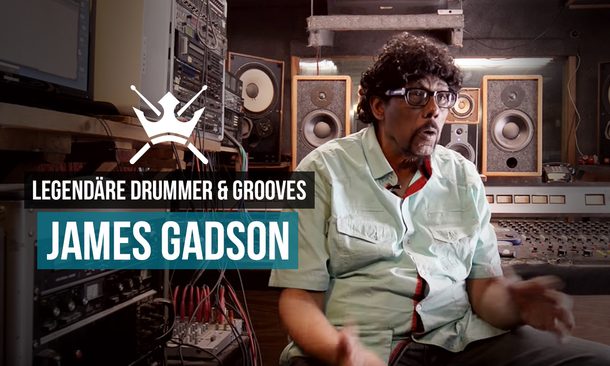 This time I want to introduce you to one of the most recorded drummers in R&B, Soul and Motown: Legendary Drummers – Legendary Grooves # 6, presenting James Gadson.
Having been successfully active for far more than half a decade as a session drummer, producer, composer and even singer, Gadson is truly one of a kind.
Now, being in his autumn years, he is still a sought after musician, also hired by comparably younger artists such as Justin Timberlake, Beck, Feist and D'Angelo, to give their music the special "Gadson-Feel".
In 2017 he was asked by Vulfpeck to join forces for a live studio session recording the song "Running Away" for their latest album "Mr. Finish Line", alongside guest-guitarist David T. Walker (Jackson 5, Michael Jackson, Stevie Wonder). What a wonderful piece of music they created here for us…
His groove and feel are once more simply impeccable, and so "Running Away" is not only a timeless piece of new, classic soul music, but also a great stage for displaying Gadson's huge talent to shape the feel of a tune with his magic touch.
Check out the workshop with a detailed groove analysis and some re-recordings of his contribution to this future classic, exclusivly at bonedo drums – and  simply enjoy learning from a groove-giant.