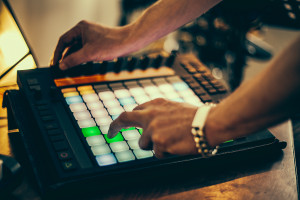 ableton live is a daw (digital audio workstation), designed for music production in the studio as well as a performance-instrument, constantly developing and showing artist new ways to perform their music. the possibilities within ableton live 9 are extremely versatile, creative and tons of fun to work with. live delivers quick results and helps the producer to come up with stuff that he maybe wouldn't expect from himself, since the software has some unique features, which are pointing towards a flexible and spontaneous realisation of musical ideas. using ableton live on stage opens up a whole new world of possibilities. although working with live is a bit different compared to other daws, it's intuitive and easy to jump into.
since version 9 maxforlive is included in ableton live suite. m4l is a modular system which enables the user to create any imaginable device, instrument, effect or whatever. and if you don't want to program max yourself, you can choose your max-devices from the constantly growing sharing-community and benefit from other creators. with live 10 and maxforlive there is literally nothing impossible.

harry bum tschak is an ableton certified trainer since 2010.
he is conducting ableton live workshops, teaching individuals as well as groups and enjoys supporting artists and bands finding their perfect concept of ableton live on stage to improve their performances.
you can find out more about the idea of ableton live certified training here.
along side of the classic themes based around learning and teaching ableton live, harry spent a lot of time digging deep into the creative possibilities that the program offers today's drummers. clicktracks, band monitoring, drum processing and the use of triggers and pads are just the beginning, reaching out to new adventures such as:
recording on the fly and instantly quantising the result – without touching the computer.
performing without a click – the drummer's outgoing signals control live's internal tempo.
video control.
light control via dmx.
working with midi remote scripts.
---
live training & workshops
ableton live training one-on-one
individual one-on-one sessions:
you want to realise something in ableton live and don't know how?
you are not a "learning-in-a-group-person"?
ableton live one-on-one-sessions are held  in berlin-friedrichshain
at harry's homestudio oder at the bum tschak groovelab.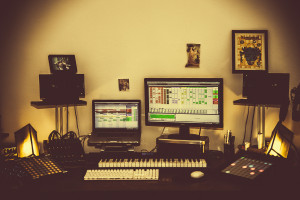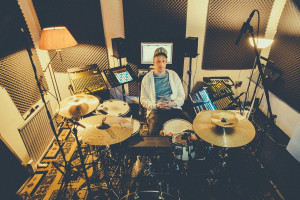 do you have any questions about ableton one-on-one training?
please contact harry via the contact form.
you can book your ableton one-on-one session with harry right here
– committed and secure (via paypal).
when booking via this way, you safe 20% from the regular price.
ableton session one-on-one, 4 x 60 min. // € 240.-  € 200.-
---
workshops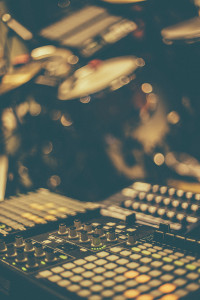 the following workshops are designed for institutions such as universities, media institutes, schools etc.
please inquire rates.
workshop  "getting to know ableton live"
(ca. 180 min)
introduction to live`s concept
arrangement- and session view
recording audio- und midi clips
introduction to live`s instruments
introduction to live`s audio- and midi-effects
live`s warping concept
beat-creation & -manipulation
workshop  "the musician & ableton live on stage"  (ca. 180 min)
live demo, if requested with drumset and instrument processing
setting up live on stage
clicktrack and monitoring
controlling live via midi controller
midi mapping
controlling live via osc (iphone / ipad / wiimote etc.)
live as an  arrangement-flexible playback machine
recording on-the-fly
advanced techniques opening creative possibilities
workshop-topics are open for further individualisation.
workshops can be merged to a one-day-intensive-event
or held over a weekend.
technical requirements:
a few technical things are neccessary to make an ableton live workshop with harry bum tschak happen:
a small p.a. system to make things audible for the audience.
a projector plus canvas to throw harry's macbook pro's screen on the wall, so the audience can see what's going on.
if you have any questions, please don't hesitate to get in contact.